The Requirements
To be a strong fit for this opportunity you will have:
An engineering degree, BSME preferred; we may consider technical experience in lieu of a degree. Quick question for you - click here
10+ years of direct outside senior level sales experience developing a territory.
Experience with consultative sales and longer sales cycles (12+ months).
The ability to identify the actual decision maker and bypass the gatekeeper.
The ability to identify, develop and obtain business from new accounts
Familiarity with the local region and territory.
Demonstrated cross-cultural sensitivity in the business environment.
Business to OEM business (B2B) experience.
CRM software experience, including familiarity with an ERP platform and Microsoft Office products.
The ability to read an engineering drawing and provide forecasts and project updates. Quick question for you - click here
Excellent selling, listening, presentation and relationship building skills.
Technical aptitude and strong project management skills.
Strong listening skills and the ability to ask key technical questions when working with customers.
The ability to work remotely in a home office environment.
A valid driver's license and car insurance.
Formal professional sales training is preferred but not required.
The ideal candidate for this role will be based out of either Cincinnati, OH; Dayton, OH; or Lexington, KY. You can expect to travel throughout your territory up to 50% of the time.
The Role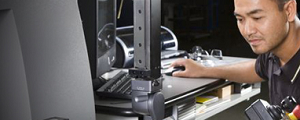 Reporting to the Director of North American Sales, as the Territory Sales Manager you will locate, qualify, nurture, close, and retain customers and contacts within your territory, which consists of Ohio, Kentucky, Tennessee and West Virginia.
You'll spend the majority of your time traveling throughout this region in order to facilitate building strong relationships with new and existing OEM customers, and you'll also interface frequently with our internal team including Application Development Specialists, Engineers, Quality and others.
Our project development cycle—from prototype to production—is usually about 12-18 months.
More specifically, you will:
Coordinate customer project activities with Engineering, Production, Quality and Inside Technical Sales as necessary - in conjunction with the Global Market Managers.
Develop and propose sales and marketing plans to support business development within the framework of the BSE Strategic Plan and to meet customer needs.
Achieve territory objectives for sales quota, revenue growth, new business, spending budgets and other objectives as determined by sales management.
Occasionally perform various, miscellaneous, and non-standard duties as required. Such duties are diversified in nature and may be changed from time to time to suit the needs of the company.
Note: this description is intended to give you a general overview of the position and is not an exhaustive listing of duties and responsibilities.
Pictured: Bal Seal employees don't just sell components. They engineer solutions that can literally change lives.
Our specialties? Solving sealing, connecting, conducting and EMI shielding challenges, working alongside OEM engineers as "innovation partners" to help create new technological breakthroughs, and fostering a work environment that attracts superstar employees who are highly skilled, motivated and dynamic.
Why Bal Seal
High impact role
-- you won't just take ownership of your role, you'll build and nurture your territory! We'll look to you to bring the expertise, and help grow your account base. If you're looking for a role that where you can make a significant and visible impact, look no further.
Build from the beginning
-- upon arrival, you'll learn our products, processes, and build relationships with internal and external stakeholders. Once you acquire the necessary company knowledge and have a strong enough grasp of the role to create a viable business plan, you will begin your sales activities. We expect that you will use your sales expertise to hit the ground running.
Employee value
-- Though we're open to outside hires, we promote from within whenever possible and you'll find top sales engineering talent already under our roof. In fact, the incumbent of this role was with Bal Seal for over 30 years.
Intriguing projects
-- our product lines are constantly evolving, keeping pace with the wide spectrum of industries and environments we support and the changing needs of our customers. Our objective is to solve our clients' problems by bridging the gap between two surfaces, whether it be electrical or mechanical, with our technologies. Because of that, the solutions we provide are highly engineered and can't be bought from a catalog. This translates into exciting, cutting-edge projects for our Sales team.
Stability
-- since 1958, when Bal Seal Engineering began, based on founder Pete Balsell's original breakthrough of the PTFE Seal (today commonly known as the "Bal Seal"), the company has enjoyed over five decades of growth and continued innovation. The diversity of industries we serve in North America, Europe, and Asia has helped us maintain a constant course in spite of economic ups and downs.
Growth environment
-- besides our healthy profit margins and impressive sales figures, over the past 10 years we've grown at a 16% compounded rate -- which means we are on track to double in size over the next five years.
Strategic growth
-- while we're enjoying tremendous growth, a controlled growth focus is becoming more important. Recently, CEO Rick Dawson spoke about the subject with Smart Business, a business focused online newsletter. To read his comments, please follow this link.
SmartBusiness
By clicking the link you will navigate away from this page; be sure to come back and submit your resume!
Excellent compensation
-- in addition to our competitive salary and bonus incentive program, and we offer a comprehensive benefits package, including a 401(k) with 3% company match, medical, dental, vision, paid holidays and much more.
Keys to Success
To excel in this role you will be an experienced sales professional who is independent and able to thrive in an environment with minimal supervision. It will be important that you are driven and comfortable interacting and building trust-based relationships with a wide variety of contacts. By establishing a spirit of partnership with your prospects, you'll be able to convert small sales into full-scale solutions, provide upgrade options for older products, obtain referrals, and, consequently, grow revenues within your territory.
Working from your home office, you'll be supplied with the tools and resources you need to succeed. Other skills and abilities that are essential include:
High degree of integrity
A "customer first attitude"
Excellent time and project management abilities
If this sounds like the right mix of challenge and opportunity for you, and you meet the qualifications, we look forward to hearing from you.
About Bal Seal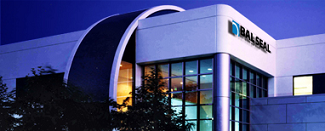 Bal Seal Engineering, Inc. was founded on a theoretically simple innovation, with a very powerful application that was needed to meet a challenge. A plastic ring with a groove in it to house a coiled spring was the launching pad for a new industry.
In 1951, Pete Balsells, an aerospace design engineer, recognized the need for self energized seals for rocket booster cryogenics. With the combination of his formal education in engineering, problem solving skills, and inventor's zeal, he worked to formulate a solution. He combined his recognition of the benefits of polytetrafluoroethylene's (PTFE) mechanical properties for sealing purposes with his vision of a spring that would provide uniform force throughout its working deflection to create the canted-coil™ spring energized PTFE seal, today commonly known as the "Bal Seal".
Since 1958, when Bal Seal Engineering was founded, based on Pete's original breakthrough of the PTFE Seal, the company has enjoyed over five decades of growth and continued innovation, earned over 120 active U.S. and foreign patents, and we constantly strive to create new solutions that enable our customers to propel technology forward. It is our goal at Bal Seal Engineering, Inc. to lead the world in the development and supply of sealing and connecting solutions for critical applications.
Pictured: The Bal Seal Engineering, Inc., Engineering, Sales & Manufacturing facility located in Foothill Ranch, California.